Pastor Hamilton conducts his PRAY - GIVE - GO Missions Conferences for churches desiring to see their missions grow by their members actively PRAYING for missions/missionaries, by their members increasing their GIVING towards missions, and by seeing their members GOING to serve on the mission field.
Pastor Hamilton provides all the artwork, which includes a book featuring all the current and prospective missionaries of the church, a Bible bookmark, a church bulletin, a pamphlet stating "How Our Missions Program Is Financed" that deals with Faith Promise Giving, a commitment card and a place mat for the banquet. All materials are beautifully designed in four-color. These missions conferences have been blessed by God in both small and large churches.
Pastor Comments
Below you will find comments from various Pastors about what the missions conference has meant to them.
"I was blessed to be a part of this a few months ago. The Missions Conference that was led by Pastor John Hamilton was a tremendous blessing to our church. Our members who were already giving to missions felt rejuvenated and excited about the money they were giving. Multiple members have expressed to me that they had gotten into a bad habit of just writing a check and thinking nothing else of it, but the conference reminded them to pray over every dollar they are sending. We were also encouraged to pray specifically for each missionary that our church supports.We had multiple members start giving to missions for the first time, and many of them have shared with me the blessings that they are receiving in their own lives because of this.We have seen not only our missions offerings increase, but our tithes and offerings as well. We have exceeded our budget since the conference. We have also experienced growth within our church numbers. Multiple new families have joined our church since the conference."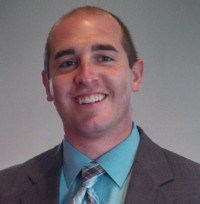 "We rejoice in God's abundant blessings. Since revival, the Lord's working has been obvious. Attendance for every service has nearly doubled! Since spring, we have seen 7 families join the church. We have already seen more saved and baptized this year than in any other."
"I want to personally thank Pastor Hamilton for the tremendous difference he made in the Mission's Ministry of Countryside Baptist Church. We had always practiced Faith Promise Giving here, but until he came we had not had a Missions Conference. Since that conference in February of 2017, till the most recent one held in February 2019, we have seen an almost 10 fold increase in our giving. If any church was considering having him come to share Faith Promise Giving with them, I would recommend they not wait."
Pastor Larry Bukowiec
Worship and Connections Pastor
Countryside Baptist Church

"Brother John Hamilton did a great Job preaching our missions conference! The theme pray, give, and go really is great and his sermons are clear and to the point. He always does an above average job in all he does! Have him come and preach for you, you will not be disappointed"